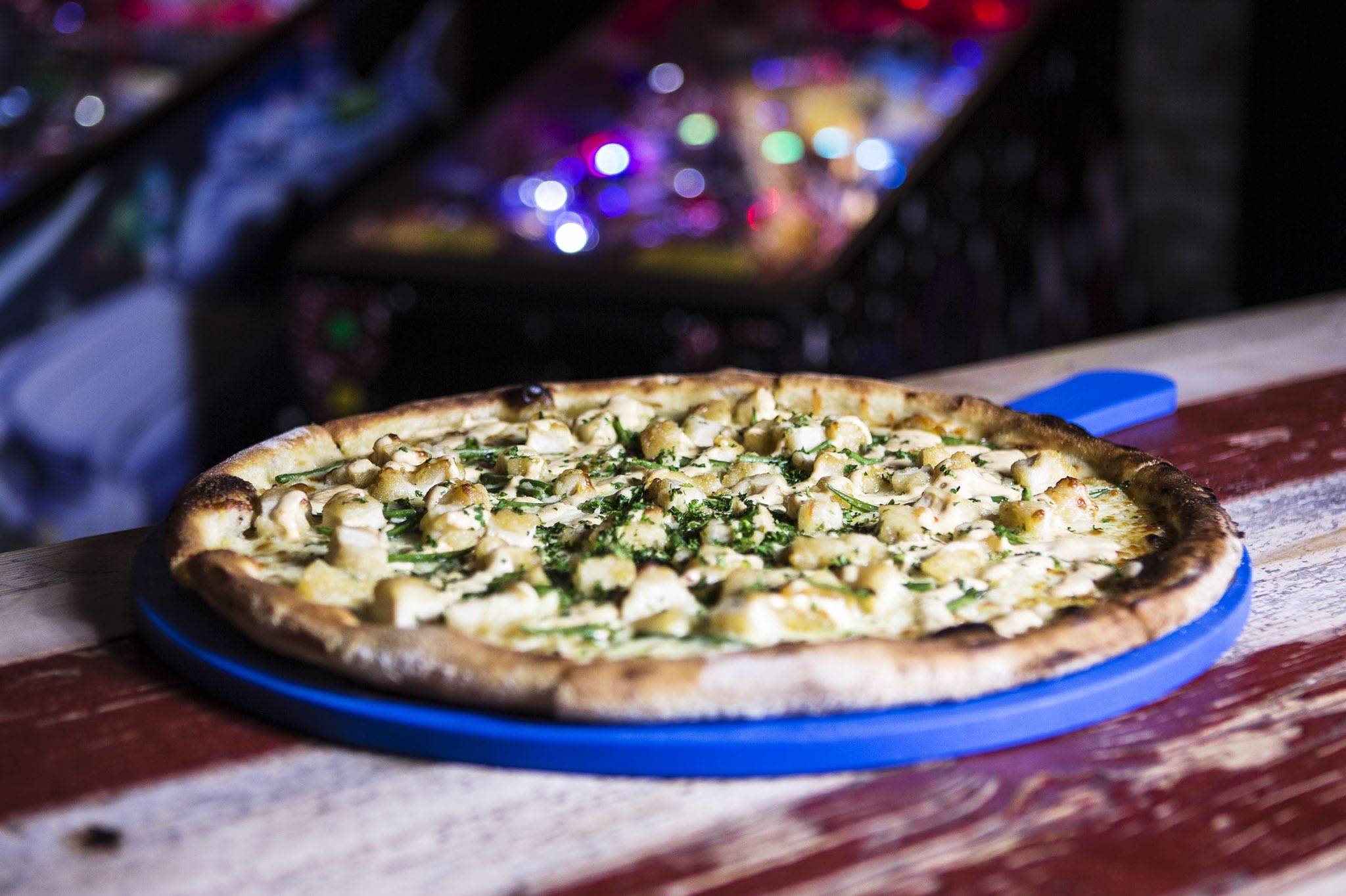 Crazy Pedro's took to the wonderful internet, letting strangers on Twitter decide November's Monthly Special. It could've ended terribly, the internet can be a weird place. But the people spoke and Crazy Pedro's listened.
In the running for a month long sprint of being the nation's favourite pizza were Ducky Fuzz, Kiev & Perri, Chee-quitos and Get Your Frites Out. It was actually an incredibly close call, with Kiev and Perri winning by a mere 8% of the vote.
The humble and somewhat blast from the past is reminiscent of your favourite childhood meal. Kiev & Perri is made with the following garlic concoctions of deliciousness:
🧄 Garlic Sauce Base
🍗 Garlic Chicken
🥦 Green Beans
🥫  Peri Peri sauce
🥬 Parsley
The brand new (old) pizza is back for one month only. 
Crazy Pedro's,
55-57 Bridge St, Manchester M3 3BQ
Short St, Manchester M1 1JG
crazypedros.co.uk