2 courses & a drink for £20 every night of the week at Sugo 
Everybody's favourite pasta place has created a '1 Hour Curfew Special' which gives you the opportunity to tuck into TWO courses and a house drink for just £20. The menu is available between 8:45pm and 9pm meaning you can squeeze in some delicious pasta before you tuck yourself in to bed shortly after 10pm. The deal is available now and as of yet, there is no end date!
Paella & a Bottle of Wine for two - £30 at La Bandera
Enjoy a massive paella with a bottle of wine for two people for just £30. Or you can swap out the paella for five tapas dishes with a bottle of wine or sangria for £36. The deal is available Monday to Thursday from 5pm until 7pm - perfect for a spot of after-work dining.
Curfew Happy Hour - BOGOF sausages at Grandad's Sausages
There's no better way to put this than the way Grandad's Sausages put it themselves, "There's nothing happy about being made to go home at 10pm but we may as well go home full of sausage". Buy one get one free on sausages between 8pm and 9pm. You can take it home or eat on the street, as long as you 'look after yourself and your sausage'.
2 courses & a drink for £19.95 at Sicilian NQ
This includes boozy cocktails and wine, plus two courses of delicious and authentic Sicilian food for just £19.95. Sicilian Lunch is available Monday to Thursday from 12pm - 5pm.
FREE poppadoms and 3 courses at Zouk
The perfect Early Bird Menu has been created and it involves FREE poppadoms and chutney plus two courses for £15.95 or three for £19.95. The menu is available every Monday to Friday from 4pm to 7pm until the curfew is lifted. 
Eat Out To Help Out & Extended Bottomless Brunch Hours at Elnecot
HALF PRICE FOOD AND DRINKS! We love you Elnecot. The guys have extended their scheme so every Monday - Wednesday diners can enjoy 50% off food and soft drinks up to a maximum of £10pp. They've also extended their Bottomless Brunch offering so you can now enjoy this from a Thursday - Sunday - what a treat! The new opening hours will come into play on Monday October 5th and will be from 10am - 10pm every day.
Breakfast Tacos from 10am at Wolf at the Door
I'm a little biased because WATD is in my top three favourite places in the NQ so I was absolutely buzzing to hear that they've come up with something that can only be described as genius, breakfast tacos and bao buns. Tuck into Sausage & Egg McTaco which features ground pork sausage, egg, cheese and brown sauce plus many others yet to be announced/ This means WATD is open from 10am serving up breakfast delights.
2 Lunch Courses for £12 & HALF PRICE A La Carte at Don Giovanni
Manchester's oldest Italian now offers an incredible lunch menu from 12pm-3pm, and it's less than a tenner! Enjoy one course for £7 or two courses for £12 and choose from a selection of dishes including mini pizzas, sea bass fillets and steaks and their DELICIOUS homemade lobster ravioli. If you fancy heading in a little later than 3pm, why not take advantage of their amazing 'Stay Safe Feel Loved' offer, where you'll get a whopping 50% OFF their full A La Carte menu from Monday - Friday (they will be adding supplements to their premium dishes - but that's only fair really)
Weekend Brunch & Hump Day Fun at Escape To Freight Island
Last week, Manchester's newest outdoor urban market introduced BRUNCH. The brand spanking new weekend menu is available EVERY Saturday and Sunday from 10am to 12pm and it's seriously good. There's plenty of choice with the guys offering a selection of meat, veggie and vegan options. If I were you, I'd try the Patty Queen Breakfast Bun (£6.50), you're welcome. What's more, Escape To Freight Island is now open every Wednesday from 5pm-10pm! Get your Hump Day after work drinks booked with their free table reservation pronto!
The Liars Club Zombie with a side of Crazy Pedro's Pizza at The Liars Club
Our favourite Tiki bar, The Liars Club reopened last week with a bang and have got a whole new menu. With brand new cocktails and a brand new look, the guys have just announced that you can now get pizza from Crazy Pedro's delivered to the basement! Get in! They're open from 5pm-10pm, so get down there and enjoy the best collab to come out of 2020. You can even close your eyes and pretend that it's 4pm and not lunchtime, if you really want to.
Lunch Deal at Black Leaf
The new restaurant below Alvarium in the Northern Quarter have recently introduced a new lunch menu, one where you can get one of their sandwiches, a side and a drink for only £9. For example you could tuck into their Salt & Pepper Tofu Sandwich with a side and a beer and still have change from a tenner. Perfect.
Early Bird Menu at BAB
I've always left BAB both full and extremely happy, and it looks like I will be doing so more often now as they've decided to introduce a new Early Bird menu during the week between 3pm and 6pm. You can enjoy 2 courses for £14.95 or 3 courses for just £18.95. Go for their Lamb Adana Kebab and some Pork Belly and you're laughing.
Bottomless Brunch & Bingo at New York New York
The guys over in the Gay Village's New York New York have promised that this will be A LOT of camp fun. The fabulously camp afternoon of bottomless brunching at the diner starts this weekend and will run every Saturday & Sunday thereafter. The brunch costs £24.95pp and included two hours of unlimited fizz with your New York Diner inspired brunch. If that wasn't enough, you'll be joined by your favourite queens keeping you entertained throughout the night.
Bottomless Brunch every day at Revolucion de Cuba
Revs are now doing bottomless brunch every day of the week, featuring unlimited Aperol Spritz. You get two hours and it'll set you back just £22. Available until 2pm.
Bottomless Brunch UNTIL 4PM at Firefly
The team over at Firefly MCR have extended their Bottomless Brunch availability for all you hungry brunchers. The delicious brunch is now available ALL weekend (that's Friday, Saturday & Sunday) plus its extended until 4pm! Get in!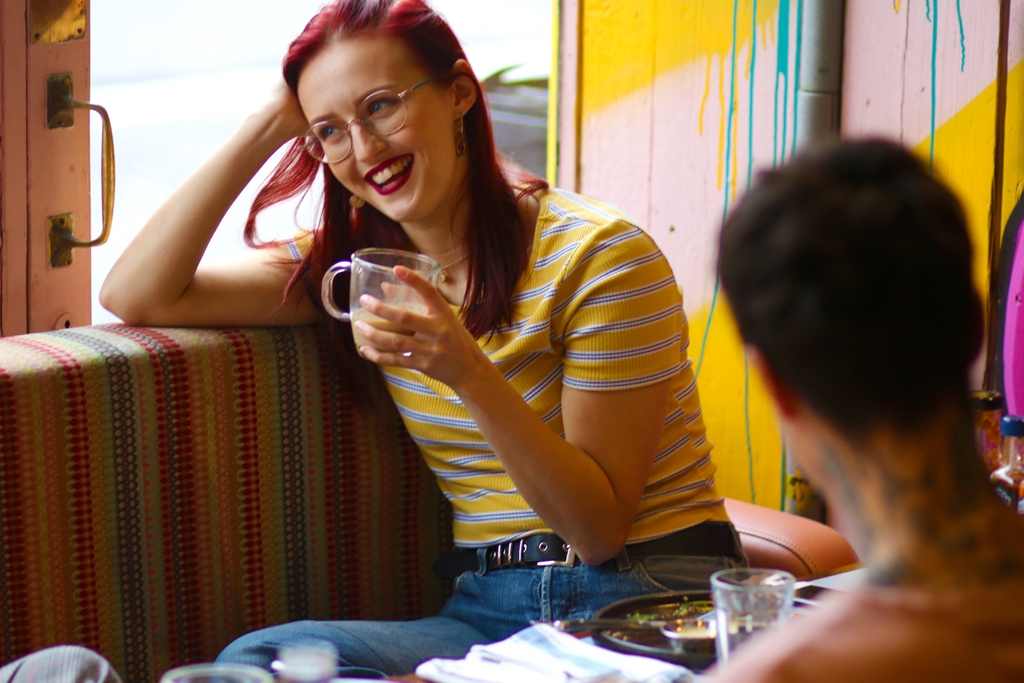 Bay Breakfast Club - 2 FOR 1 breakfast dishes at Turtle Bay
Get two for one on all breakfast dishes from 8:30am until 11am every day. The deal is available on the Manchester Oxford Road Turtle Bay and starts Thursday 29th October. You could also opt for Bottomless Brunch which gives you two hours to gobble up any brunch dish and unlimited cocktails. Cheers!