Unicorn is Chorlton's much-loved fruit and veg shop with a heavy focus on organic, fair-trade and local produce.
The store that has won 'Best Food Retailer' at the BBC Food & Farming Awards twice is set for a massive revamp.
The shop itself will undergo a 'refresh' with the deli and bakery section moved and shelving positioned so shoppers have more flexibility in the 'unpacked' (zero packaging) section.
Current lighting and ventilation systems will be upgraded to allow for more natural light through glazed roof sections and large circular light tubes.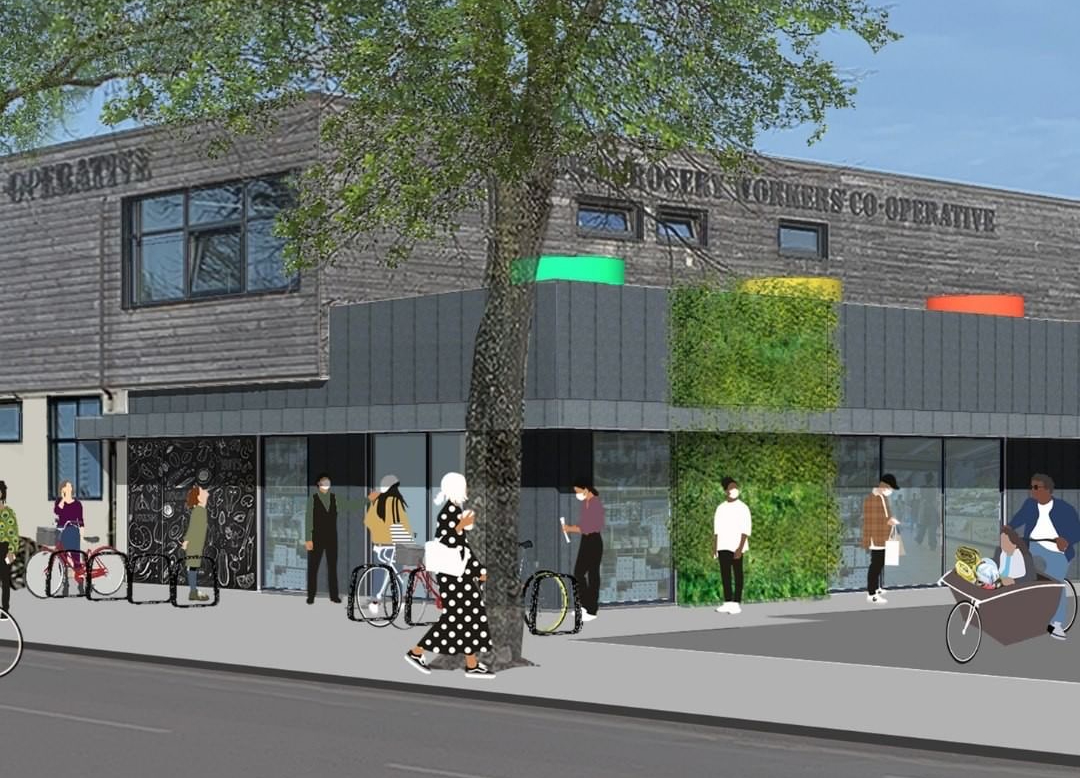 The veg space will also be extended to match the increased demand for fresh fruit and veg and reduce congestion.
It comes after shoppers' feedback included more enjoyable experience in the pandemic when numbers were capped and the shop floor was quieter. It's hoped the revamp will make better use of the space and allow for a more comfortable future shopping experience.
There will be a brand new porch adding over 500sqft (14% of the current sales area) to the retail space. The design will minimise the overheating of veg in the summer while the flat roof will collect 'grey water' used to flush staff toilets. There will even be a brand new 'living' wall!
A permanent bike pump will be installed outside plus the addition of more bike parking with some undercover.
Working with two local companies – architecture co-op Loop Systems and interior architects Phaus Design (both loyal Unicorn customers) – it's hoped the new developments will be much loved by all Unicorn customers.
"As regular customers and local residents, working with Unicorn is such a privilege and a pleasure as it's pretty close to our hearts. This isn't about a radical rethink but an evolved better version of itself that delivers that familiar joyful feeling, in a well-functioning store for both customers and co-operative members, with sustainability at the forefront." – Heather Allen (Phaus Design)