Normally the city is pretty divided,
families have been known to break apart because of the simple factor of whether they are a red or a blue. I don't understand a single thing about football but I can safely and securely tell you I'm a United fan. It might have something to do with the
George Best shrine
that sits above the drinks cabinet at my mum and dads.
Whether you're red or blue doesn't matter anymore,
with both teams coming together to rustle up a hefty £100k to donate to Manchester's Food Banks.
Fans Supporting Foodbanks
is an initiative set up by a group of supporters for Liverpool and Everton. The campaign is set to respond to the crisis in many city's streets. MCFC Fans Foodbank Support said:
"We're delighted that City and United have donated such a huge amount to Fans Supporting Foodbanks. This will be an enormous help for the Greater Manchester community at a time when people need it most. We'd like to thank everyone on both sides for demonstrating that hunger doesn't wear club colours."
As the coronavirus pandemic develops, more and more people are dependent on foodbanks,
adding additional pressure and overstretching their resources.
Manchester is home to 19 MUFC Foodbanks and the donation will
help the local foodbanks increase capacity
and compensate for the temporary decline in food donations on match days.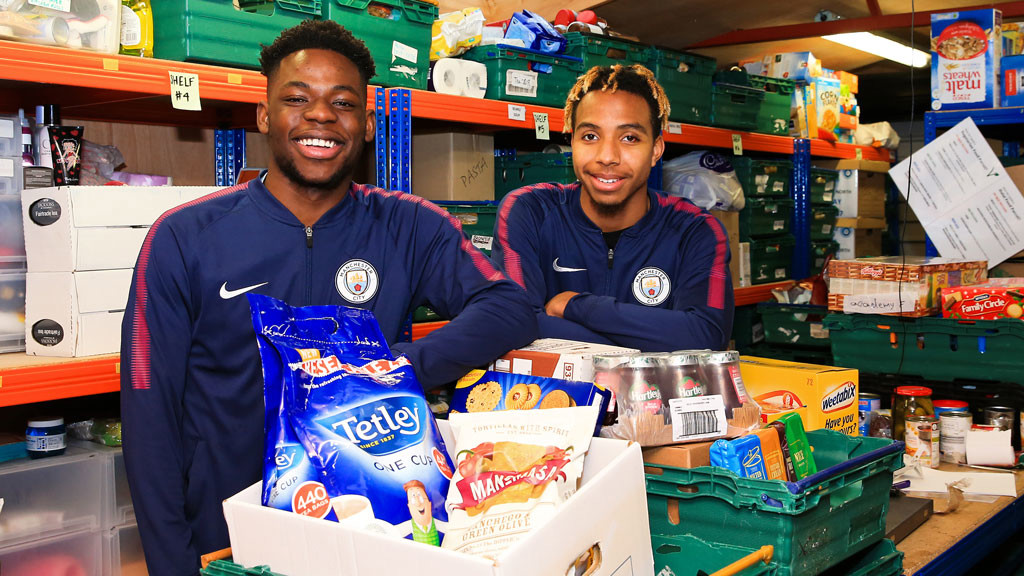 The joint statement from both teams says
"We are proud of the role our supporters play in helping local food banks and recognise the increased strain likely to be placed on these charities by the impact of coronavirus. We are pleased to come together with our fans to help vulnerable members of society in a City United."
You can donate
to the Fans Supporting Foodbanks coronavirus initiative below.
If you are in need of emergency food click here.
Donate